The trailer for Star Wars: The Last Jedi arrived on Friday confirming that while fans might have enjoyed the amuse-bouche that was Rogue One, their appetites can only be sated by the main course.
The Force Awakens re-established the credibility of the franchise at the end of 2015 and somewhat cleansed the bitter taste of the prequels, leaning heavily on the storyline of A New Hope and imbuing it with a new vigour.
While there was precious little detail in the teaser trailer, it seems that The Last Jedi intends on continuing down that road, with more than a whiff of The Empire Strikes Back about it.
Bar some beautiful shots of Skellig Michael and a glimpse at a giant, action-packed set-piece battle among the stars, not much is being given away about the storyline.
However, Rey (Daisy Ridley) is pictured lightsabre in hand after seeking out and finding Luke Skywalker at the end of the last movie. Will she be trained by Luke in the ways of the force, as Yoda trained him, or is his ominous final line a hint of a darker twist in store?
Even the poster echoes the Star Wars art of old.
#TheLastJedi poster has been revealed. #SWCO pic.twitter.com/fqnf1bQtPu

— Star Wars (@starwars) April 14, 2017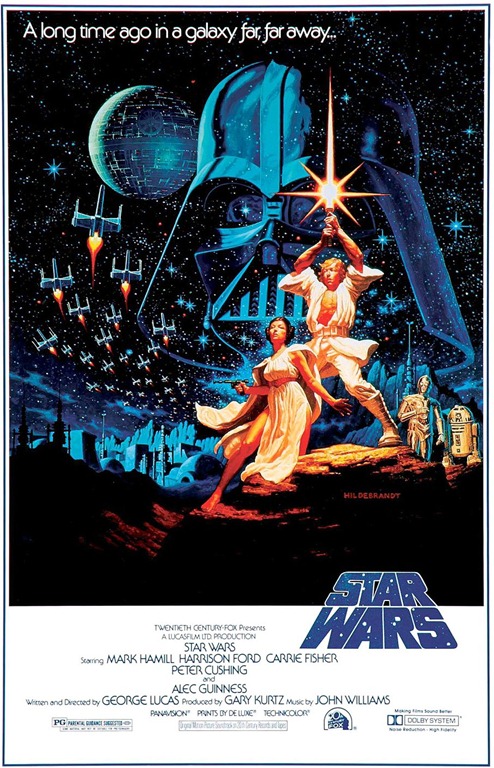 Gone is the barrel-chested hero, to be replaced by Rey holding the weapon of the Jedi aloft. Hinting at the relationship between Rey, Kylo Ren and Luke, the new poster also shows the lightsabre starting out blue before turning red. There may be a battle between the light and the dark ahead for Rey, as she learns more about her own story.
In the panel for The Last Jedi at Star Wars Celebration in Orlando, where the trailer was unveiled, director Rian Johnson said that things were "going to get dire".
Similarly, Mark Hamill was giving little away about Luke's absence, saying that fans will have to "fill in their own backstory."
The finished product won't hit cinemas until December 15th, and it seems unlikely that all of those questions will be resolved. The only sure thing is that we will be inundated with rumours, teaser trailers and plenty of promotional palaver between now and then.