The end of November can only mean one thing: Thanksgiving. But it also means sales online for everything and anything. For those looking to give their wardrobe an overhaul, here's our choice of the best Black Friday style deals.
When it comes to stocking your wardrobe with basics, H&M is a great go-to, but they also have some great collaborations and standout pieces that are worth keeping an eye out for.
The deal
20% off everything in store and online on Friday, online only Saturday and Sunday.
What to get
The shirt jacket is having a moment (I bought two in the last two months alone) and is great for layering up in the colder months. This wool-blend number works well with denim or a even a pair of slacks to experiment with styles and combine a more casual look with something smart.

By this stage everyone knows ASOS and what they do.
As Irish shoppers however, it's worth noting one important thing about ASOS sales and online codes. If you get the wrong size and are hoping to simply do an exchange after the fact, you're out of luck. The discount code will no longer apply, and you'll have to return the wrong size and pay an extra 20% or 30% to get the right size.
Always read the small print…
The deal
20% off, but up to 60% on some items with the code: GOGOGO
What to get
Rain jackets are the order of the day for this time of year, and well into Spring…and with our weather, also Summer. This green number is shower resistant (that might not be strong enough for the Irish weather) and a nice pop of colour in what can be a sea of more neutral tones this season.
This is the place to go if you're happy to spend that little bit extra to get something different from a designer name, or invest in pieces that you know will last you a long time.
However, The luxury brand has just released their own range dubbed 'Mr. P', and contains a mix of timeless classics and on-trend items. The price point is slightly more affordable than some of the big name fashion houses the site normally stocks, so it's worth taking a look, especially during the sale.
The deal
So far the word is that the deals are open to US customers only, with 30% off select products. Hopefully, they add something in for the rest of us by the time the sales get into full swing.
What to get
The Melange Loopback cotton-jersey Sweatshirt from the Mr. P collection. A perfect addition that works as well with a denim jacket as it would under a blazer for a smart casual look.

If you don't know Lyst, you should add it to your most visited tab. They gather a lot of brands (including ASOS) all in one place, so it's worth poking around and putting some work into a saved items list. When they get reduced or sale starts, you'll get a notification and can decide if you're happy to part with your cash for your item at its new, lower price.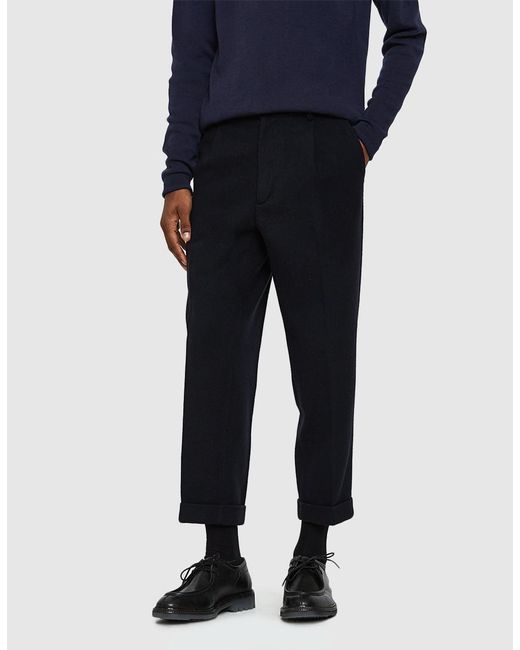 The deal
Think of the site as more of a search engine for style deals online, so it really is a case of making your list in advance and then hoping Black Friday is kind to you.
What to get
Pleated or cropped navy trousers, for whatever your budget will stretch to. Personally, this wool blend pair from Beams Plus has been on my own shopping list since the days started getting shorter. You can even pair them with a hoodie and still look smart.
They always have a lot to offer, but my first port of call in the door is to check out their what's new in suits and knitwear, and maybe cast an eye over their range of jackets too. Whether it's a classic piece in a good cut or something a little bit different, you're never short of good options here.
The deal
20% off with the code BFRIDAY17 or VIPFDAY17
What to get
River Island's denim has always been particularly good, but don't pass up a chance to add an interesting blazer to your wardrobe at a good price. This rust coloured one is distinctive, but still easy to match with darker tones such as black and navy.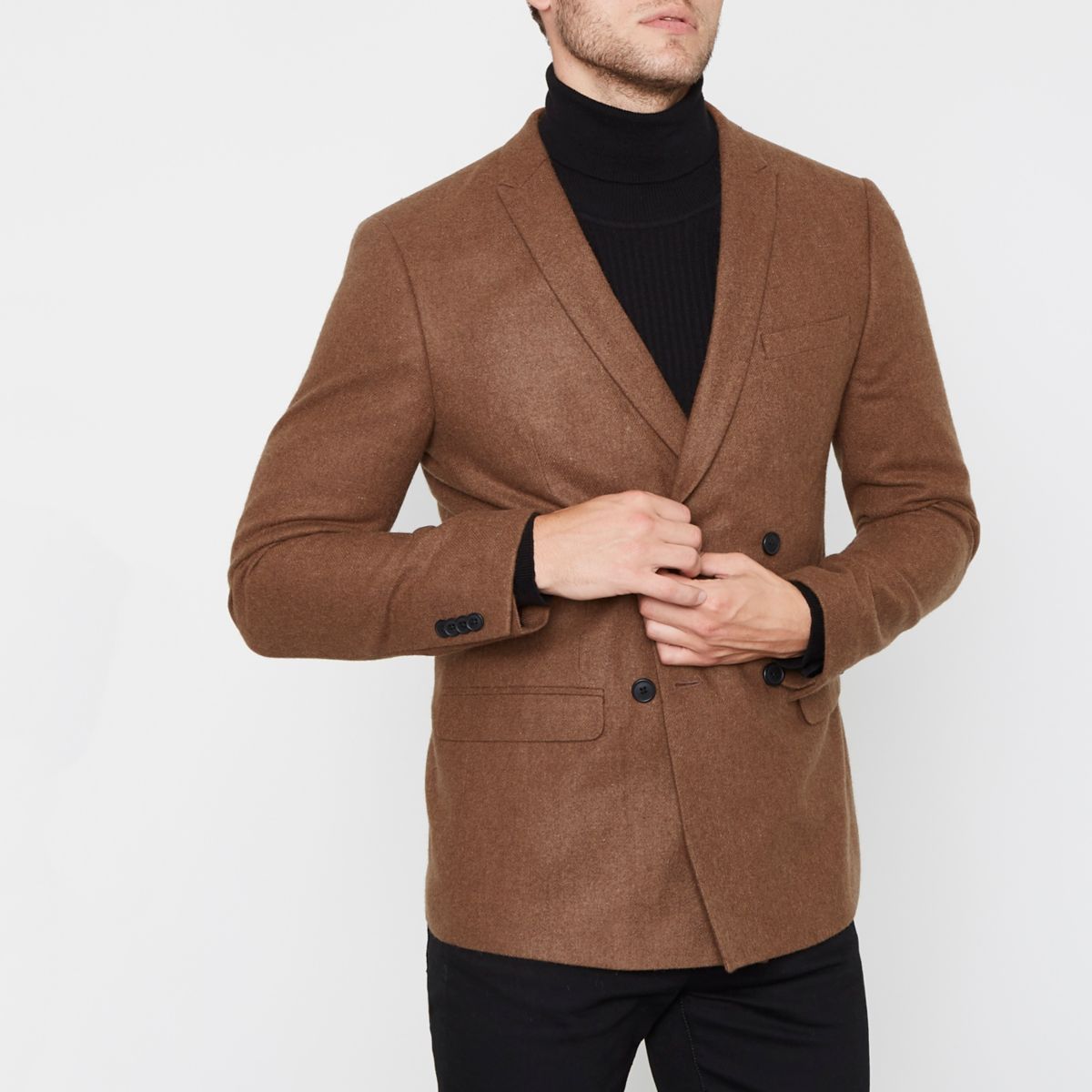 The best-known name in Irish suiting, any chance to get a discount here should be snapped up with both hands.
The deal
20% off in store and online on all casual and formal wear
What to get
Forewarn your friends and family that they won't be getting a Christmas present this year as you've put your whole shopping budget into a new suit for yourself. This double breasted slim fit suit is perfect for the office, for New Year's…for pretty much everything and anything where you want to be the best dressed person in the room.
If you'd rather not risk the ire of everyone you know, then opt to stock up on some high-quality classics that your wardrobe will always need – crisp, new white and blue shirts.
The Irish retailer are marking 10 years in business, and are giving you some special offers as part of the celebration.
The deal
They'll be having drinks and discounts in store from 5pm on Black Friday, so save some of your budget budget for the evening.
What to get
Our Legacy is a brand that does the basics, but with a twist, whether that be fabric or cut. This classic single-breasted coat is a good example of just that, and worth targeting if there are deals on the night. Minimalist, clean lines make for a sharp piece that works with any look, and it's also a blend of wool and cashmere that is worth the price tag. Equally, keep an eye out for their range of t-shirts or shirts on the evening as well, which all work within those same lines.
Whether it's casual boots or formal shoes your after, Base should be one of your first ports of call. Comfortable, stylish and they won't break the bank, even when there's not a big sale on.
The deal
30% off selected styles online from Friday to Monday.
What to get
If it does go on offer, the Siege Washed boot should be straight into the shopping basket. It comes in a few different shades, including tan and black, but we've always been a fan of a chocolate leather boot that can match with slacks and jeans easily.
Hilfiger do a lot of things very well, but in particular they have some great suits and knitwear that represent real bang for your buck, especially during a sale. Pinpoint a few key pieces to add to your wardrobe here, it's worth it.
The deal
20% off in the flagship Grafton Street store from Thursday to Monday evening, some exclusions do apply.
What to get
These Pinstripe slim fit trousers should be first on your shopping list if they're on offer, while this roll neck jumper can smarten up any look.
Dublin's best department store is doing their own Mega Friday event across all departments, so that means there are plenty of bargains to be had even if you're looking for something outside the style section.
The deal
20% off almost everything online and in-store, with some great further deals on Cyber Monday.
What to get
It's definitely worth going into the store to cast your eye over their huge men's department, from shoes to suiting, and getting a look at some of the concessions, from Gagliardi to Reiss. I recommend making a bee line for the Penguin section and picking up the classic Earl polo, which is a perfect wardrobe staple.
Known for their trend-led selection online, Boohoo has just released a new Premium range which contains some eye-catching pieces. You can still expect the modern design details that Boohoo are known for, but they've been applied to some classic silhouettes in this.
Each piece from the range has been designed to be highly sustainable, with durable materials so you can feel confident that you're getting something that's a cut above.
The deal
40% off everything on Wednesday, and a frankly silly 50% off everything from Thursday to Monday.
What to get
This faux fur collar jacket is a great piece, and one that you should definitely add to your wardrobe, discount or not.
As if making your shopping list and pointing you to the best deals wasn't enough for you, here are some other codes and deals that might be handy to have when the sales hit:
ALL SAINTS: 30% off with code CYBER
NIKE: 30% off with code GETOUTTHERE
ADIDAS: 30% off with code BLACKFRIDAY
URBAN OUTFITTERS: Up to 50% off with code BFDELIVERY
OFFICE: Up to 20% off with code WONDER or SNOWMONDAY
FRENCH CONNECTION: 30% off with code 30FCBF or 40% off with code FC40B
HOUSE OF FRASER: Up to 50% off, no code needed
KURT GEIGER: 20% off, no code needed
Don't say we never do anything for you!